Sell your eBook on Amazon KDP Select and beyond!
All the benefits of Kindle Select plus King Rush Publishing worldwide eBook distribution.
The best of both worlds
Now you can enjoy all the benefits of the Kindle Select Publishing program, plus the opportunity to expand your sales through  King Rush Publishing industry-leading global distribution network featuring Apple Books, Barnes & Noble, OverDrive, Hoopla, and dozens more.
Why self-publish your eBook with  King Rush Publishing Amazon Priority service instead of going to Amazon directly?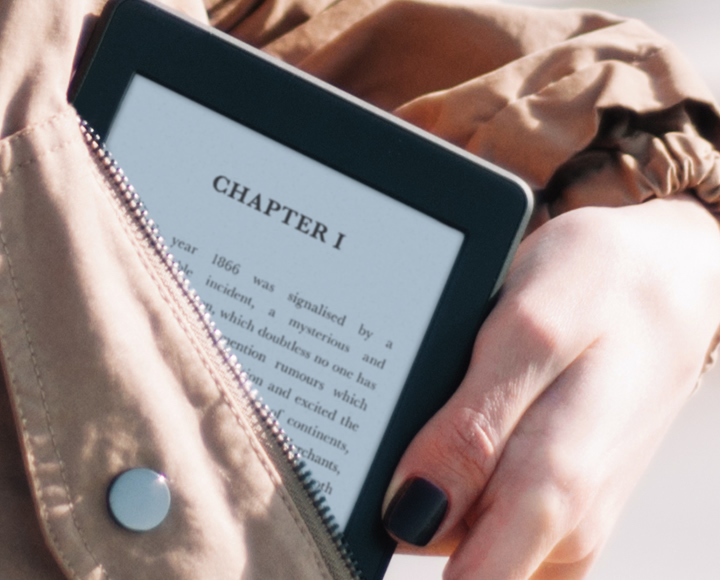 Reach millions of readers with the Amazon KDP Select promotional pricing plans and Kindle Unlimited to launch your book.
Get to market fast and keep control of your rights.
Hassle-free eBook file conversion by our conversion professionals.
Introduce your book to readers worldwide with King Rush Publishing eBook retail network—the largest in self-publishing.
Sell directly to your readers with King Rush Publishing and earn 85% royalties on all eBook sales.
Track your eBook's sales progress with trending reports.
Expert customer service is readily available to help.
Best of all–you get all these benefits through one convenient King Rush Publishing account.
2. Debut your eBook through Amazon
Your eBook will be available exclusively on Amazon for the first 90-days, where you can use promotional tools to help stimulate sales. Choose either Free eBook Promotion, so your readers can get your eBook free for a limited time, or Kindle Count Deals, where you can discount your book for a limited time while still earning royalties up to 70% on sales.
Which distribution option should I choose?
King Rush Publishing now offers two options for eBook distribution.
Choose either King Rush Publishing Global Distribution OR Amazon KDP Select + King Rush Publishing Global Distribution.
Pros of Amazon KDP Select
Earn your share of the Kindle Direct Publishing Select Global Fund when customers read your books from Kindle Unlimited and the Kindle Owners' Lending Library.
Choose between two great promotional tools: Kindle Countdown Deals, time-bound promotional discounting for your book while earning royalties; or Free Book Promotion where readers worldwide can get your book free for a limited time.
Help readers discover your books by making them available through Kindle Unlimited in the U.S., U.K., Germany, Italy, Spain, France, Brazil, Mexico, Canada, India, Japan, and Australia, and the Kindle Owners' Lending Library (KOLL) in the U.S, U.K., Germany, France, and Japan.
Cons of Amazon KDP Select
Kindle Select requires exclusive distribution rights for 90-day periods. That means your title will solely be available through Amazon for at least 90 days from launch and will not be available for sale in any other retail store during this time frame. If you select this option  King Rush Publishing  won't be able to cancel it for 90 days. There are no exceptions.
Your commitment to Kindle Select will automatically renew for additional 90-day periods until you login to your  King Rush Publishing account and choose to opt out of the Kindle Select program and authorize  King Rush Publishing to distribute your title to the rest of our distribution network.