Custom book printing
Your source for top quality custom printed books, hardcover and softcover, made in the USA. Includes Free Shipping!
View book styles
The Complete Self-Publishing Package
From book printing to promotion, design to distribution, it's everything you need to become a self-published author.
Learn more
Offset Book Printing
Order quality, custom printed books at any quantity. Print more, save more.
Learn more
Why print your book with King Rush Publishing?
Our formula for great custom book printing is very simple: King Rush Publishing is a book printing company staffed by by self-publishing experts utilizing the world's best book printing and binding equipment. While every individual book publishing project is different, the results are always the same: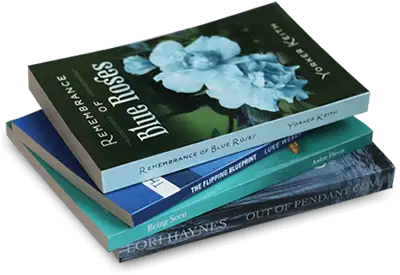 Eye-popping colors.
Crisp and even ink coverage.
Quality paper stocks.
Sturdy, tight book binding.
Carefully packaged shippers delivered to your door.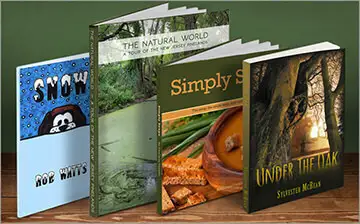 King Rush Publishing offers the widest range of book trim size and binding options for every book type or genre, from glossy hardcover photography books to softcover trade fiction volumes. King Rush Publishing will take care of your book printing needs.
Is offset book printing for you?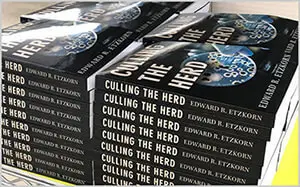 Professional book buyers trust King Rush Publishing for high-quality bulk book printing projects on budget and schedule every time.
With over 50,000 book printing projects successfully delivered last year, we know what authors, publishers, speakers, and other book buyers require and expect from their book printer. Whether you need 25 copies or 10,000, King Rush Publishing is the leader in book printing services and support:
Affordable custom book printing in all standard book trim sizes and binding types. Create your instant price quote here.
Reliable and helpful customer service from book printing experts.
Our highly skilled prepress team ensures your book files are set up correctly—before they go to print.
Printed in-house in our Philadelphia-area facility by our team of experienced book printing and book bindery pros.
Free shipping on most book printing orders shipped in the USA.
Our worry-free 100% money-back satisfaction guarantee.
Fast turnaround times—we can print your books in as fast as 5 days.
In-house premium quality book printing
King Rush Publishing is committed to producing top quality books in its own master certified in-house print shop. That means every book we make in our Philadelphia-area facility meets digital printing's highest standards, be it short run book printing, Print On Demand, or offset printing. Only the best book printers in the marketplace receive this qualification, so you can trust your book is consistently created with the utmost care, from your first proof to the final print.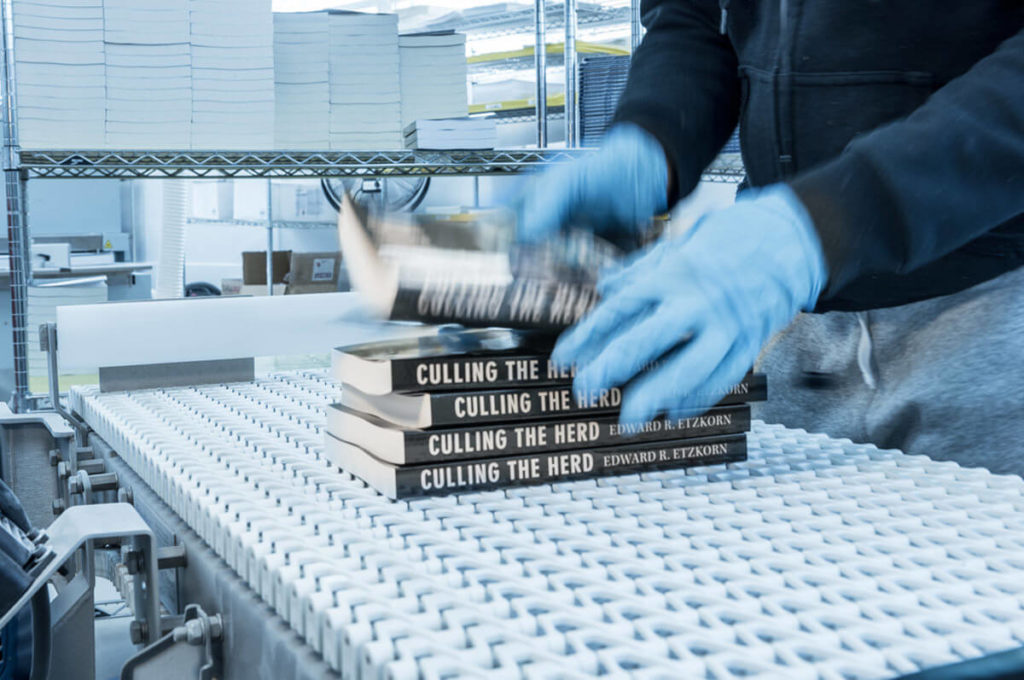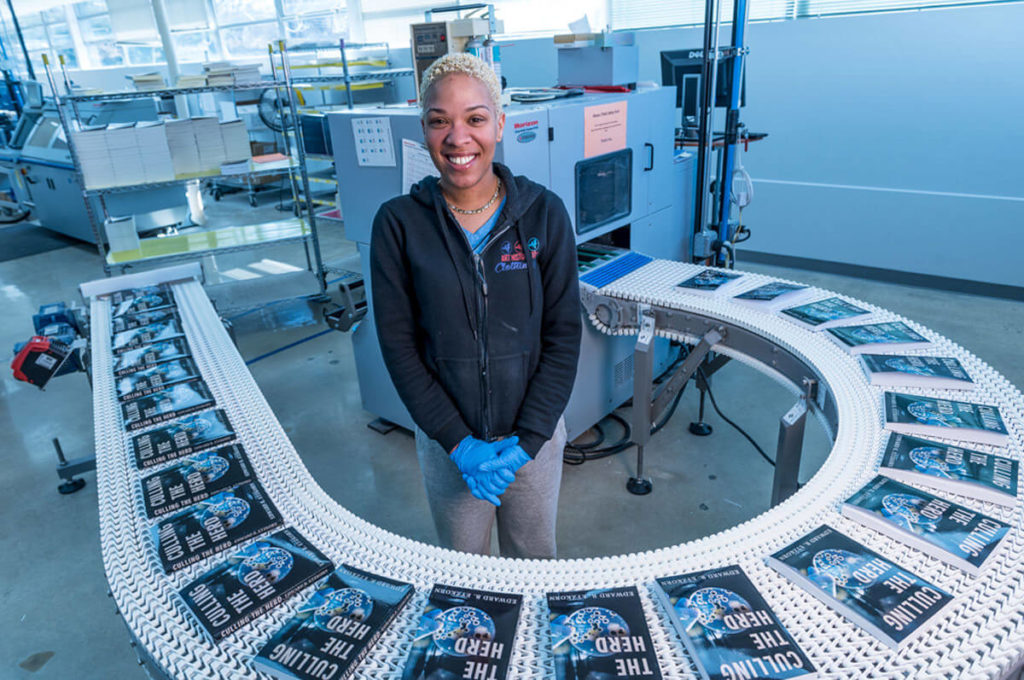 You're backed by the strongest book printing services team in the industry
Working with King Rush Publishing means you have an entire team of book publishing specialists including designers, file prep pros, and printing craftsmen focusing on creating beautiful custom printed books. Help is always available! Your assigned specialist will be right beside you through the entire process, from advising you on trim sizes and book binding recommendations, to troubleshooting manuscript file issues. We'll safeguard your files to catch any file mistakes before your project heads to the presses.
Preparing your book for print
There's a reason why we deliver the highest quality book printing services in the business. Books are only as good as the files used on our state-of-the-art presses. Our prepress technicians examine every file to make sure your books are perfect, every single time. In addition to the assistance from our prepress team, you can take a hands-on approach to prepare your manuscript file, formatting your interior pages, and finalizing your files for print.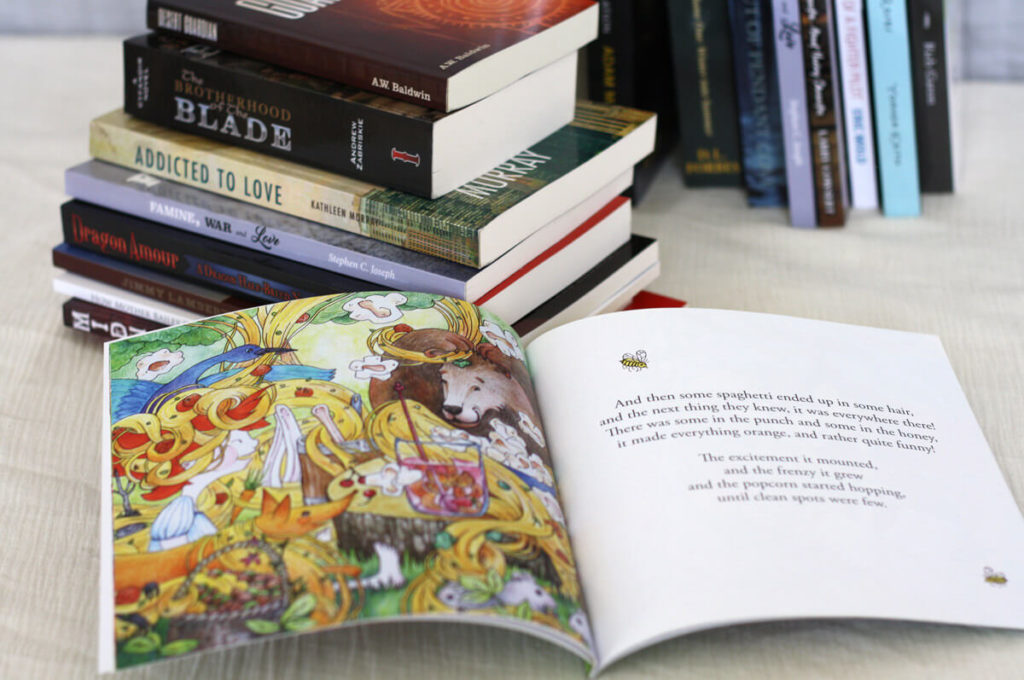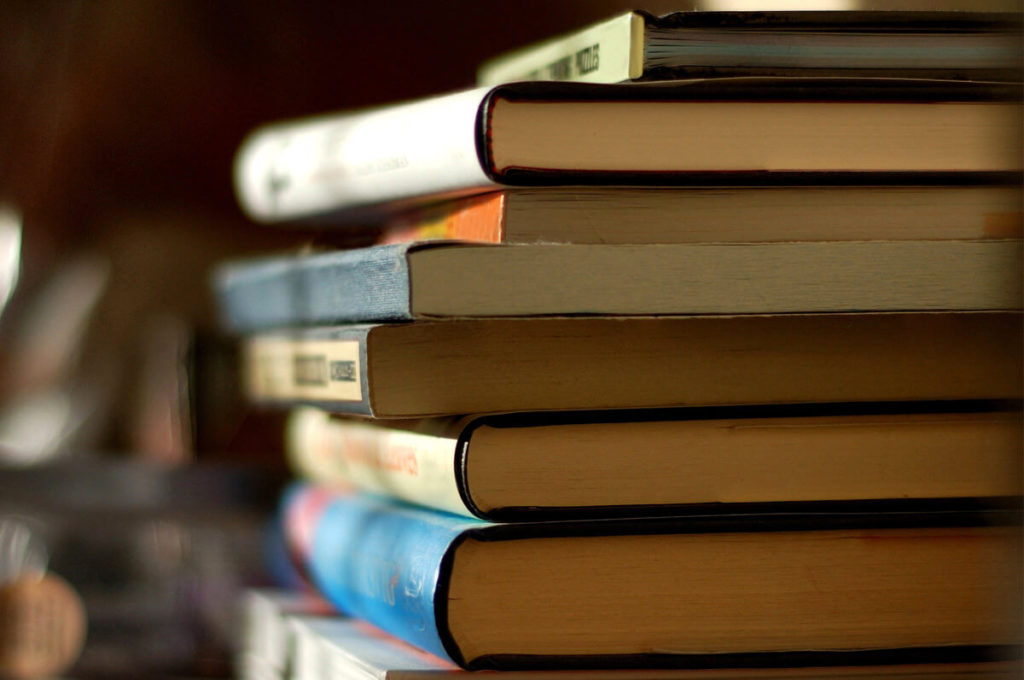 Customize your book
Learn what goes into making your book, including cover styles, perfect bound and hardcover book bindings, paper stocks, and more elements that'll make your book unique. We've put together our recommendations, based on industry standards, to help you choose a book trim size that makes it clear to the reader what they're buying. 
Try King Rush Publishing printing before you buy
Put our quality to the test! Print a single copy of your book—any trim size, color or black & white—for $39. There's no better way for you to experience the King Rush Publishing book printing quality difference.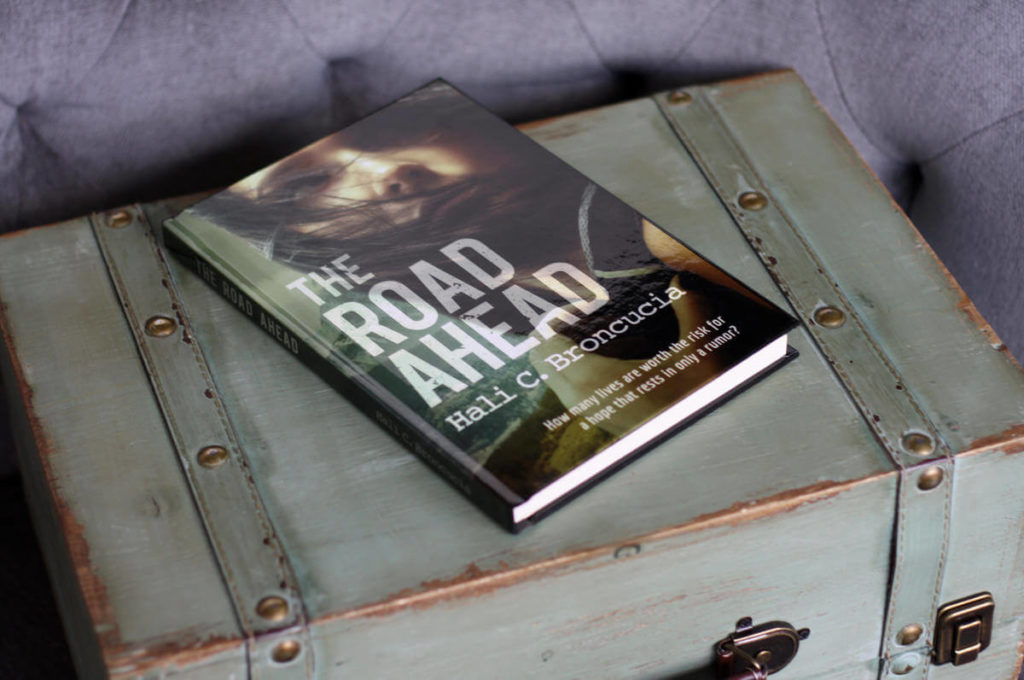 What type of color printing are you really buying?
The first question and most important question that you must ask your book printer:
Do you use ink jet printers or toner-based printers? Here's the difference:
Inkjet printing is usually sold as Standard Color or Economy Color. It uses a technology where ink is literally sprayed on the page. Think of hundreds of inkjet heads in rows. As the paper passes beneath, these heads spray various amounts of color to build up the ink coverage. This is definitely not recommended for any books with color pictures or graphics. It's virtually impossible to get crisp, precise photo-quality images. Inkjet printing is a low-cost printing process usually reserved for cheap advertisement printing like supermarket coupons.
Toner based printing is usually sold as Premium Color. King Rush Publishing color printing is 100% toner-based printing. We have HP Indigo presses in our shop, the best of the best in new color printing technology. The HP Indigo presses use HP ElectroInk technology that produces images on a blanket using electronically charged particles in the liquid ink. The blanket acts as a shock absorber to ensure even ink transfer to the paper. The result is superior, photo-quality image printing on every page.
Let's start your book project