Perfect Bound Book Printing
An inside look into the perfect binding process at King Rush Publishing.
Choosing the right book binding is as important as any other decision you make for your book. Your cover's finish, your paper stock, and even your trim size—it's the little things that add up to a unique book that's reflective of your work. You put your heart and soul into your novel, so make sure that it's printed in the most sensible style for you and your readers.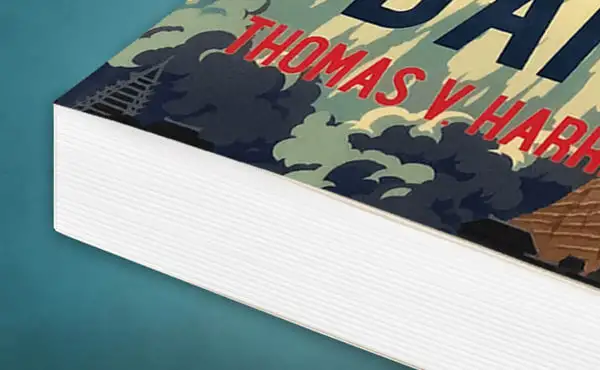 In book printing terminology, what exactly is perfect bound binding or a perfect bound book?
All softcover books use perfect bound binding. In the perfect binding process, the cover and pages of the book are glued together at the spine and then the edges are "perfectly" trimmed to give your book its sharp, even edges. Perfect bound books are lightweight, flexible, and sleek. Often referred to as paperback books, they are usually very durable, stack well, and can be printed in short runs. They are more affordable than hardcover or "case bound" books, and are the most economical option for Print On Demand.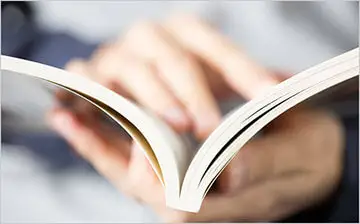 Why you should choose perfect binding for your book
There's nothing quite like the feeling of a sleek, lightweight paperback novel in your hand. Perfect binding is a popular choice for fiction books across various genres such as romance, mystery, and fantasy. Perfect bound book printing is also often preferred for creative non-fiction, children's literature, business books and graphic novels.
Because perfect binding is more cost-efficient than case binding, authors are able to print more books that can be distributed to the most prominent literary retailers, both in-store and online. Also, the back of the binding is cut evenly and square, so title information can be printed prominently on the spine, helping your book standout on the shelf.
HOW ARE PERFECT BOUND BOOKS MADE?
The moment has arrived. After hours of writing, editing, and rewriting, you've finished your book and are ready to print. Once you place and approve your order, our in-house print shop takes over. Your order will be placed in our system and gets scheduled to print. The majority of the printing takes place in our HP Indigo 12000 Digital Press.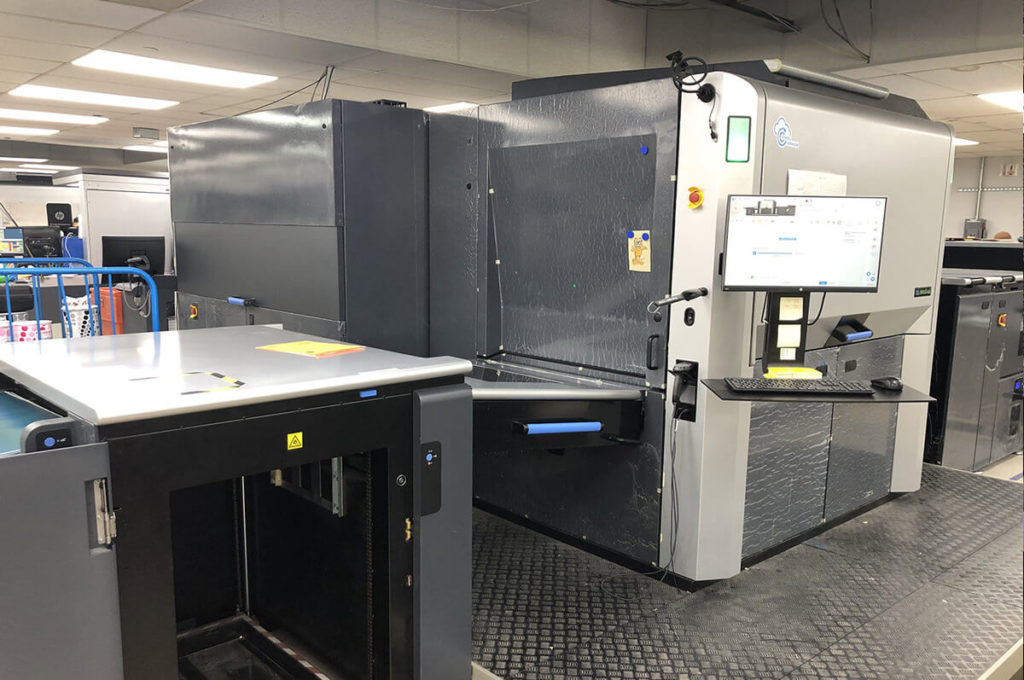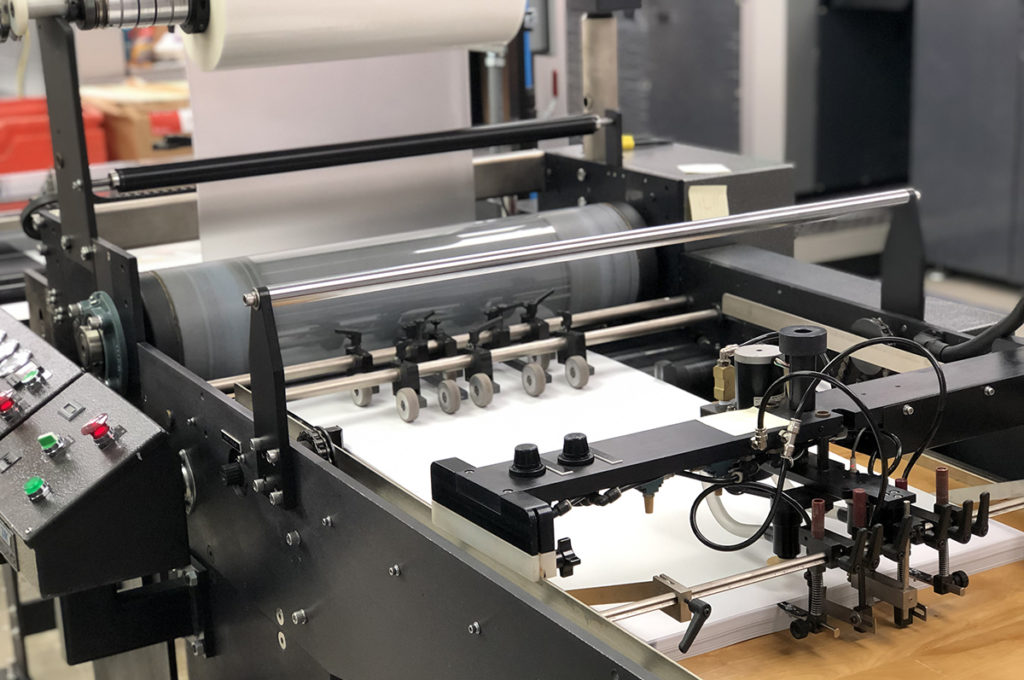 Once the pages are printed, the cover is laminated and then the book is sent to the cutting block. Our print shop works carefully so that the cutting process is efficient and minimizes paper overage. After cutting the pages of your book, our team begins the perfect binding process.
Our print shop uses state-of-the-art equipment and carefully lines up the manuscript with its cover. After everything is lined up, we finish the process with the Horizon Perfect Binder. This allows us to print thousands of books each day with unrivaled quality.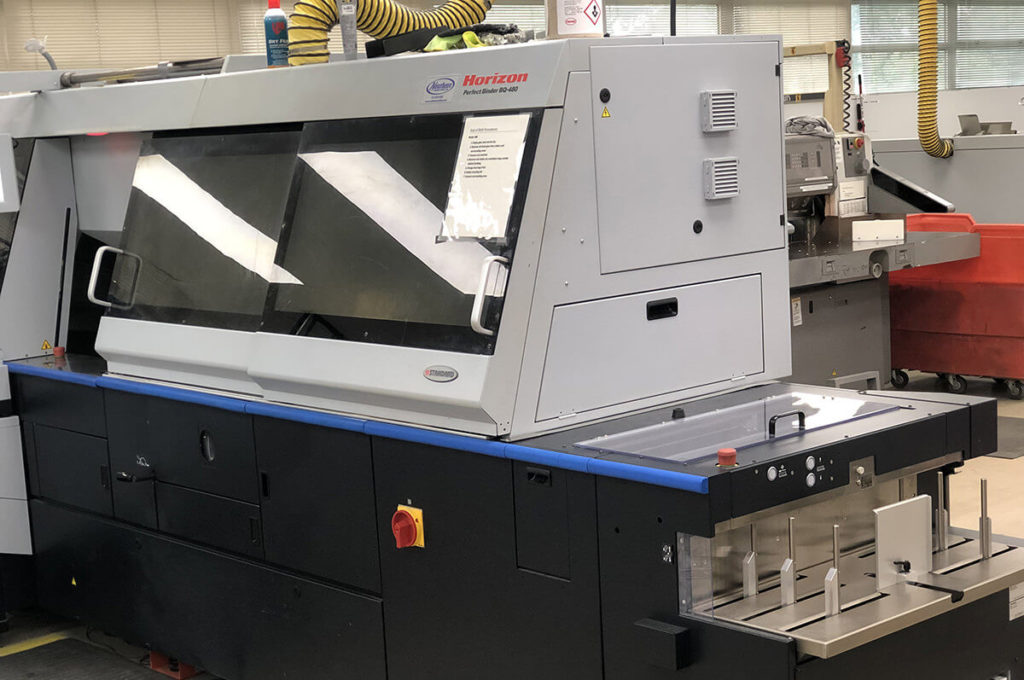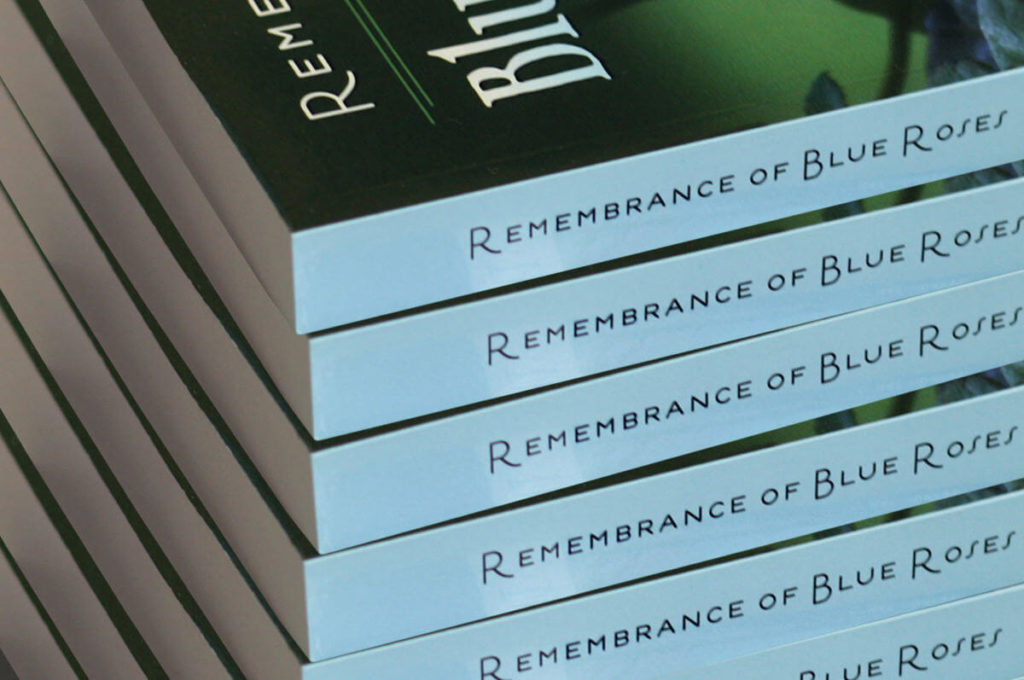 The book binding process alone does not ensure that your book has the "perfect" trim and even edges needed for softcover books. The newly bound books are then trimmed with our HT1000V perfect trimmer and then finally sent to be packed and shipped, where they will soon be in your hands.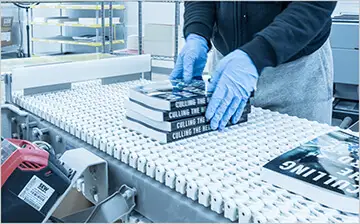 What makes our King Rush Publishing print shop special?
As an author, you deserve to know exactly where and how your book is being printed. No matter what type of book you send to print, it will always be completed right here in Philadelphia, PA. We are constantly growing and looking for more innovative ways to do the work that means everything to us: making your literary aspirations a reality.
Our hardworking team completes hundreds of productions each day and prints thousands of books. There's always something new happening in our shop. We pride ourselves on our ability to have the totality of your book self-publishing happen right here in Pennsylvania, all under one roof. From the early consultations with our experts and brainstorming sessions with our art and design team, to the final order and printing process, your book never leaves our facility.
If a team member from any department has a question or needs to check in on yoaur project in the print shop, they simply walk down the hallway. Our ability to do everything in-house is what sets us apart and contributes to our unmatched quality.
Still have questions about the perfect bound book binding or the book printing process in general?
Call +1 484-961-0376 to learn more about perfect binding from one of our printing specialists. Or click the button below to get started on your book making journey right now.