The best way to affordably print and sell your printed books as they are ordered in the biggest bookstores around the world. Starting at just $99.
What is Print On Demand?
On demand printing is the biggest revolution in book printing since the Gutenberg press, making it convenient and affordable for self-published authors to print and sell their books straight to readers around the world.
In the past, self-published authors were plagued with large upfront costs, printing more books than necessary, and managing excess inventory on their own. Print On Demand erases those troubles with an efficient small-run printing process that still provides maximum exposure, but with more author control and minimal investment.
Why King Rush Publishing POD is the best way to deliver your printed books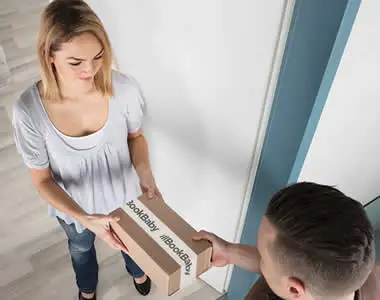 Low upfront costs: No inventory is needed so you can avoid having to purchase and store hundreds of books.
Your complete publishing solution: Add Print On Demand to any printed book order (of 25 or more), and we'll take care of everything—managing your book production, shipping, and—most importantly—paying your royalties.
Reach millions of readers: Your printed books will be available at Amazon, B&N, Powell's and thousands of other stores and wholesale bookstore catalogs like Ingram and Baker & Taylor, around the world. Just like the big-name authors!
Print On Demand is available for all of our most popular trim sizes, including Digest, US Trade, Small Square (perfect bound only), Square, Landscape, and US Letter.
Choose from two King Rush Publishing POD options:
Your book will be available for sale online at Amazon, Powell's Books, Books-A-Million, and Barnes & Noble (domestically and globally) as well as Ingram, Baker & Taylor, NACSCORP, Bookazine, Diamond Comic, BPDI, Christian Book Distributors, and 50+ others.
Sell on demand books right next to your eBooks on your exclusive  King Rush Publishing BookShop™ storefront and make more money with every sale.
No more inventory issues or unsold book clutter.
We'll manage your book's logistics and track your sales reporting.
Make 50% royalties on your retail price—up to 3X more than other self-publishing options.
Receive your payment faster—just days after your book is ordered.
Your printed book is guaranteed to always be in stock.
Your book is up for sale quickly—usually within a few days of your finalized initial book printing order.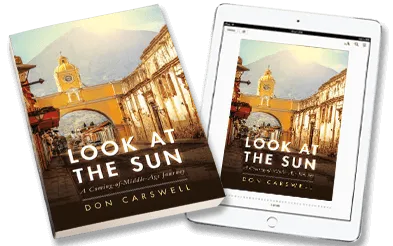 Why not just get everything you need?
Printed books, eBooks, cover design, POD, ISBNs—Plus Facebook Ads for Authors!
How much can I earn?
Your royalties depend on many factors, including your selling price to the size and type of printed book. Here are some examples of common book types, sizes and prices.
Want to see how much you'll make? Save a quote to get started and gain access to our royalty calculator.
GENRE FICTION
6″x9″, 200 pages, perfect bound, black text, 60lb natural
| Retail Price | Royalty $ | Royalty % |
| --- | --- | --- |
| $10.99 | $1.23 | 11% |
| $12.99 | $2.03 | 16% |
| $13.99 | $2.44 | 17% |
| $14.99 | $2.84 | 19% |
| $15.99 | $3.25 | 20% |
CHILDREN'S BOOK
8.5″x8.5″ square, 28 pages, perfect bound, color, 60lb natural
| Retail Price | Royalty $ | Royalty % |
| --- | --- | --- |
| $7.99 | $1.02 | 12% |
| $9.99 | $1.83 | 18% |
| $10.99 | $2.23 | 20% |
| $12.99 | $3.04 | 23% |
| $15.99 | $4.25 | 26% |
Making the most of  King Rush Publishing Print On Demand (POD)
It's the publishing dream of millions of would-be authors: Selling their printed books to customers around the globe, printed to order, without having to ship or store them.
Here are some tips and tricks on how to successfully sell your books with POD
FREQUENTLY ASKED QUESTIONS
How does printed book distribution work?
Add POD distribution to any bulk printing order of 25 or more books.
Upload your cover and text PDF files.
Enter the retail price of your book. This is the price that your title will sell for in the retail stores.
Complete POD distribution survey. This is where you will provide us with the details of your book including your author bio, title description and metadata.
King Rush Publishing prepares your files for print and sets up your title in our distribution system.
In about 3-4 weeks your titles will begin to appear for ordering at online retailers and to our wholesale distribution network.
Retailers order your title.
 King Rush Publishing prints the books to the demand of the retailer and fulfills the order back to the retailer who turns around and fulfills the order to their buyer.
Payment is received from the retailers and added to your King Rush Publishing  distribution account.
How do I set the retail sales price for my books?
(If you order the print on demand option) After you save your project quote and upload your manuscript and text files you will complete the distribution form. In the distribution form you will have the opportunity to model retail sales pricing for your book. The retail sales price is the price your book will be sold for in the retail stores.
Your print book price must always be set at least $2 more than your eBook price.
How much money will I receive when my printed book sells?
Depending on the retail price of your title, and the specs of the book, most titles will generate between 10% -30% royalties. Sometimes sales will fall outside of these royalty targets depending on international currency conversion rates, the manufacturing costs associated with production of your titles, and the fluctuation in retailer distribution charges. King Rush Publishing  built its distribution network with the goal of maximizing exposure for your titles while maintaining the best royalty rates possible.
Your books belong on the same shelves as the big name authors!
Still have questions? Read our FAQs or just call us at +1 484 961 0376 (Monday – Friday, 9am to 5pm EDT)