All Social Media ADS for Authors
Let King Rush Publishing promote your book to readers on the world's largest social media platforms.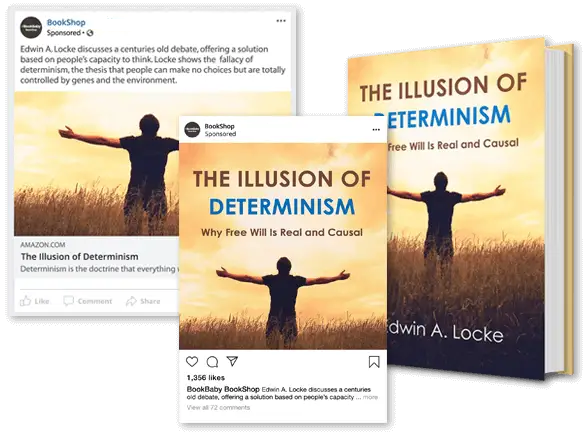 Authors from all genres are seeing sales by advertising their books on social media platforms like Facebook and Instagram and twitter etc. Social media advertising can be a powerful tool for self-published authors looking to promote their books and build readerships. We'll help you tap into these huge user bases with your own targeted ad campaigns.
King Rush Publishing will help you tap into these huge user bases by creating targeted ad campaigns for your book. You have our team in your corner throughout your entire self—publishing journey—not just until your book is published.
How it works
1. Order and specify your ad campaign
Set your weekly budget and the number of weeks you want your book promotion to run.
2. We create your campaign ($99 per ad)
After answering a few brief questions about your book, our social media experts will create an advertising campaign that includes professional metadata review, expert visual and copy execution, and tailored audience targeting. You'll receive your social media ad campaign proof for approval 2-3 business days after you place your order.
3. Track your progress
After you approve your ad, we'll schedule it to appear on your audience's Facebook and Instagram news feeds. You can view and export your campaign's performance data from your account dashboard, including the total number of times your ad has been seen, how many people have seen it, and how many people clicked through to your book's sales page.
Facebook Ad quote (minimum $100/week)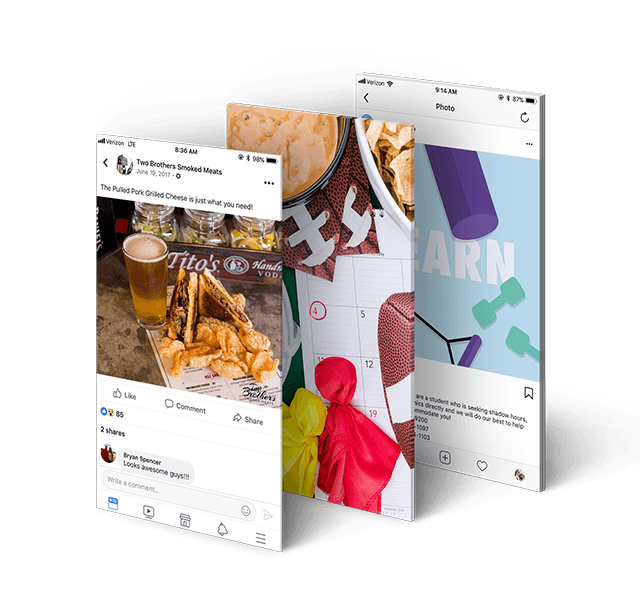 Reach more readers with the world's most powerful audience targeting tools
1.47 billion are active on Facebook every day, making it the world's most popular social network. Each person with an account on Facebook readily shares their information: Likes, favorite movies, favorite books, favorite actors, brands, and much more. This critical information allows savvy book marketers to target people most likely to purchase their books. Advertising your book on social media creates opportunities for you to communicate directly with your readers.
Authors who advertise on Facebook and Instagram have the power to understand, attract, and engage online with more potential readers than ever before. It's a book marketers' dream come true!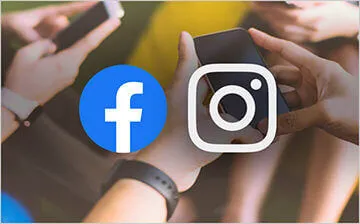 Why choose King Rush Publishing to be your Social Media ad team?
Advertising on Facebook and Instagram can be challenging at first—especially if you don't have general experience with social networking or book promotion. But our social media experts have the skills to create a professional ad campaign that targets readers on Facebook and Instagram likely to have interest in your book.
We'll handle everything:
Ad Development—Our marketing experts will analyze your book metadata and target Facebook and Instagram users who are potential readers of your book.
Ad Design—We'll then create and launch a compelling ad that leads readers straight to your book sales page.
Reporting—You can view and export data detailing your campaign's performance from your account dashboard, including how many readers clicked through to your sales page.
FREQUENTLY ASKED QUESTIONS
Do Facebook or Instagram ads guarantee book sales?
Let's be clear: There are no guarantees Facebook or Instagram advertising generates book sales. However, not promoting your book guarantees readers won't even know it's for sale.
Finding readers will always be one of your greatest challenges. But social media is, and will continue to be, one of the most potent advertising resources available to independent authors. Partnering with our social media experts positions your book to get the most out of advertising on Facebook and Instagram.
Why should you advertise your book on Facebook and Instagram?
Facebook has the world's largest social network, making it the best social platform to promote your book. Since Facebook owns Instagram, it's also included within our Facebook Ads for Authors service, expanding your book promotion opportunities to reach more readers.
Terms and conditions: One week/$100 minimum campaign budget. All ad campaign sales final after proof approval. Ad campaigns canceled before proof approval will be refunded their advertising budget but not the ad creation fee. Ad campaign performance will be posted to your account every Monday or Tuesday of each week containing the reach, impressions, and link clicks that your ad generated to your book's sales page. King Rush Publishing Facebook and Instagram ad campaigns do not guarantee book sales.