Take a step-by-step look at case bound book printing.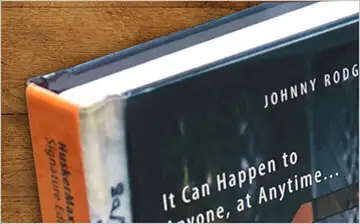 What is case bound book printing?
A case bound book is also known as a hardcover book. Case bound books have durable, protective covers, made from cardboard wrapped with paper, cloth, or another durable fabric, and covered spines that safeguard the pages inside. Books printed with case binding have a sturdy look and a prominent size that shouts long-lasting quality. Case bound binding also offers a flexible spine, which allows books to lie flat when opened.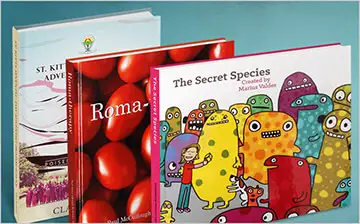 Is case bound book binding right for your book?
Case bound books are a practical option for anyone that needs sturdiness and presentation, and work especially well for books with full-color interiors. The most popular book genres include:
Cookbooks
Children's Books
Textbooks
Yearbooks
Photo Books
Art Books
They may take a little more time to craft (and cost a few more bucks) than perfect bound books, case bound books are made to showcase quality for years to come. If you need to stand out on the bookshelf, then there's no better choice than a sleek case bound book.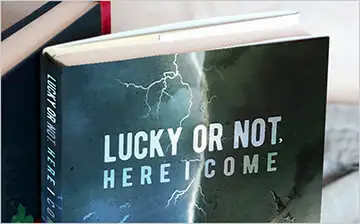 You can also add a Dust Jacket to your case bound books.
HOW ARE CASE BOUND BOOKS MADE?
First, your formatted manuscript files are checked by a prepress technician for any potential printing issues. We'll send your book files back to you for your approval, and then your order is scheduled for the print shop.
Your pages are printed with our new offset digital press using toner-based inks that provide premium quality across every page.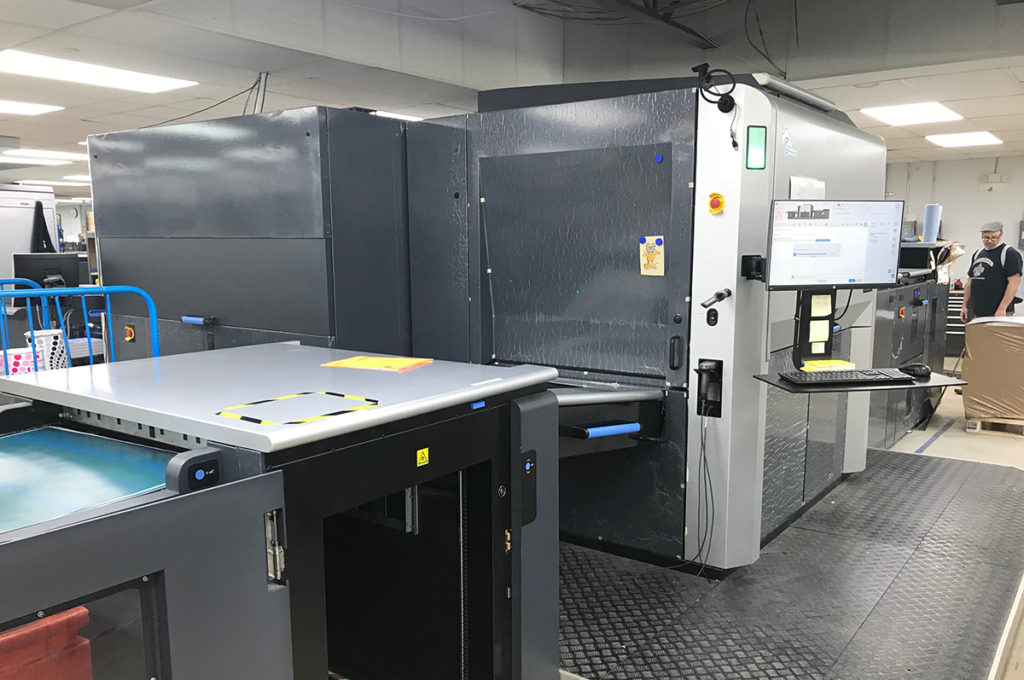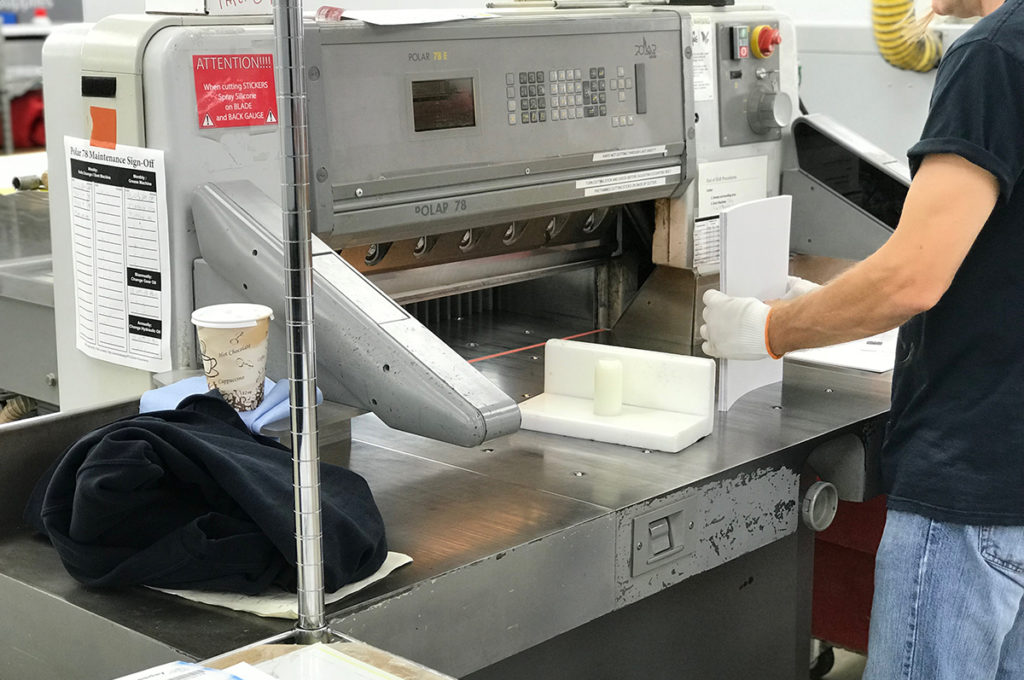 Next stop: the cutting block. Your case bound book order heads over to our high-speed paper cutter where your pages are cut and combined into collections of pages, also known as signatures. These signatures are then sewn together into a text block that's trimmed down to your book's exact specifications.
From there, our steadfast case binding machine (known as Optimus Prime around the print shop), automatically positions and glues the text block along the spine, which adheres to book covers. These book covers are typically made from cardboard topped with paper, cloth, or another protective fabric for durability.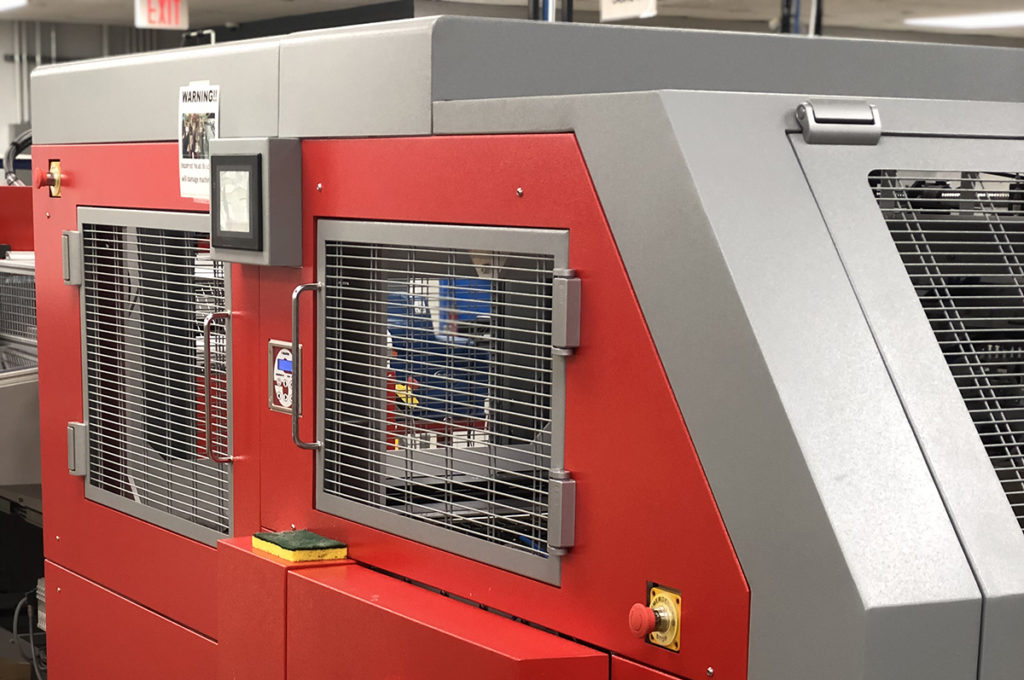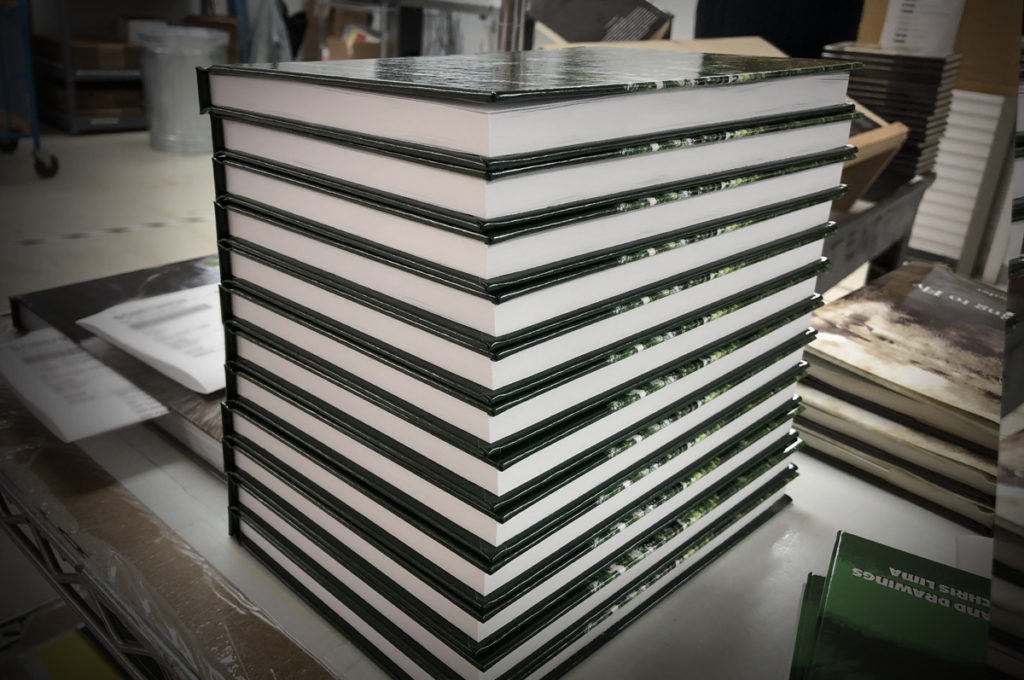 Finally, your case bound book heads over to our packing department where it's safely packaged for you and your readers to enjoy.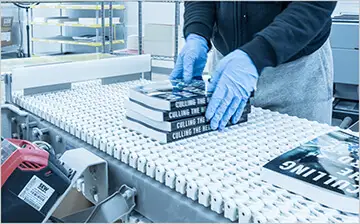 Why print your case bound book with King Rush Publishing?
Our Philadelphia-area print shop is equipped to support 100% of our book orders and certified to consistently meet the industry's highest standards for both black & white and full-color book printing.
Each stage of the process is operated by one of our trained printing craftsmen using advanced digital printing equipment made to support all types of popular book printing, including short-run, Print On Demand, and offset printing.
King Rush Publishing is also one of the only self-publishing companies offering Print On Demand for books printed with case binding.
Within the past year alone, our diligent team has found new solutions that minimize printing errors, eliminate paper waste, and increase overall efficiency. It's thanks to their commitment that we print thousands of book copies and complete hundreds of production orders every day.
Ready to make your case bound book?
Call +1 484-961-0376 to learn more about case bound book printing from one of our printing specialists. Or click the button below to get your instant quote right now.